Elevate Your Events with Stunning
Ice Sculptures

and Premium

Cocktail Ice.
Transforming Ordinary Moments into Extraordinary Memories
About Us
At Ice Butcher, we've spent over 25 years perfecting the craft of transforming frozen water into awe-inspiring masterpieces and premium cocktail ice. As Florida's premier ice sculpting company, we've been the creative force behind more than 100,000 exquisite ice sculptures and countless cubes and spheres, leaving an indelible mark on events both large and intimate. Our dedicated team of ice artisans, led by a globally recognized master ice sculptor, continues to astonish audiences with innovative and beautiful ice creations. Whether you're envisioning a grand wedding, a corporate gala, or a chic bar atmosphere, we're here to turn your dreams into frozen reality.
Our passion for ice extends beyond its visual allure to its tantalizing taste. With meticulous attention to detail, our cocktail ice is handcrafted using food-grade processes and equipment, ensuring that each cube, sphere, and custom ice luge delivers an exceptional sensory experience. These premium cocktail ice options are not just about cooling your drinks; they're about enhancing their flavor, preserving their integrity, and creating unforgettable moments. With our ice sculptures and premium cocktail ice, we blend artistry and flavor to elevate ordinary gatherings into extraordinary memories, setting us apart as the go-to choice for country clubs, hotels, resorts, bars, restaurants, and all those who appreciate the extraordinary.
We are the best in business!



Globally Recognized Master Ice Sculptor


Impurity Free & 100% Clear Ice
Our Products
Cocktail ice

With our premium cocktail ice options, your drinks become works of art. Choose the perfect ice style to match your event's theme and make every sip an unforgettable experience.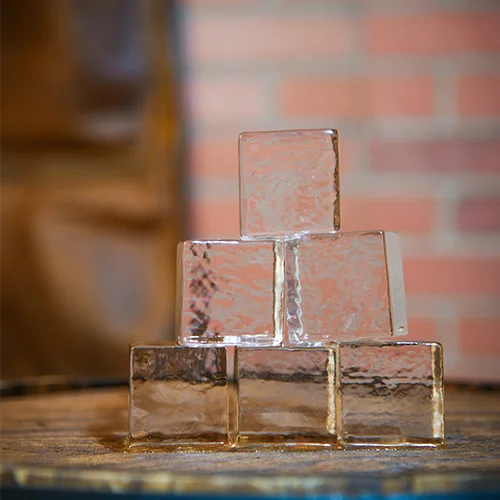 Cocktail Cubes- Elevate Your Sips
Our Cocktail Cubes are the epitome of elegance and function. Crafted with precision, these crystal-clear ice cubes not only enhance the aesthetics of your drinks but also provide the perfect chill without diluting your carefully crafted cocktails. They're the ideal choice for connoisseurs who appreciate both style and substance.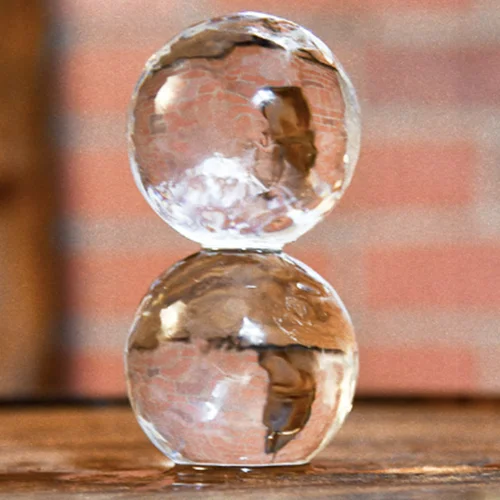 Cocktails Spheres- Sip In Style
Take your cocktail game to a whole new level with our Cocktail Spheres. These artful ice creations not only look mesmerizing but also serve a functional purpose. The spherical shape minimizes surface area, ensuring your drinks stay colder for longer while preserving their full flavor. Each sip is a sensory delight.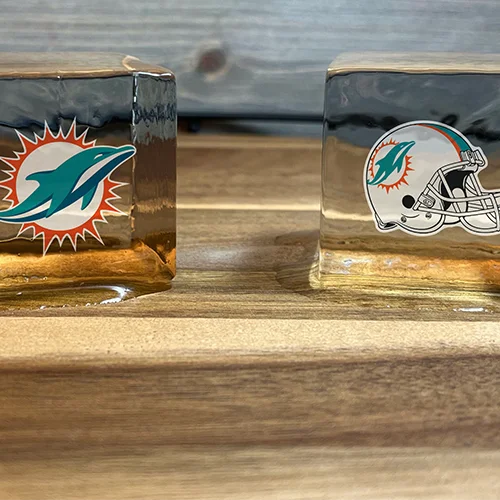 Logo Inclusion Ice: Your Brand on Ice
Make a lasting impression with our Logo Inclusion Ice. We can expertly carve your logo or any design into crystal-clear ice cubes or spheres. Whether you're hosting a corporate event, product launch, or a high-profile gathering, our Logo Inclusion Ice adds a touch of sophistication and personalization to your drinks. Your brand will shine, quite literally, in every glass.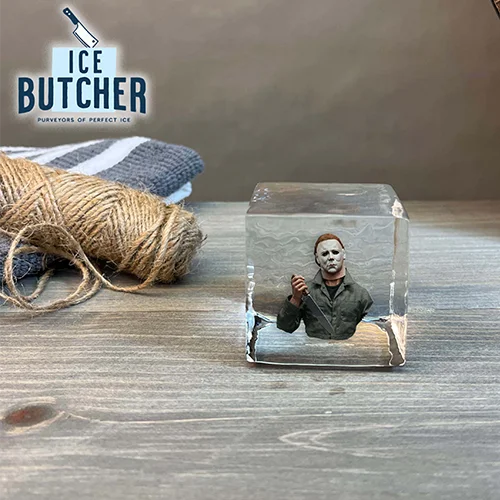 2" Face Cubes: The Bold Statement
When you want your drinks to make a bold statement, our 2″ Face Cubes are the answer. These oversized cubes not only look striking in your glass but also ensure a slow melt, keeping your beverages at the perfect sipping temperature. Ideal for premium spirits and cocktails that deserve to be savored.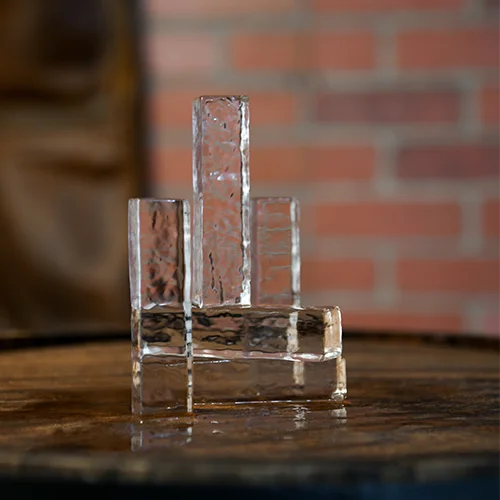 Collins Stick: Long and Lean Elegance
The Collins Stick is the epitome of sleek sophistication. Perfectly elongated and crystal-clear, it fits effortlessly into tall glasses, such as Collins glasses, for a visually stunning presentation. These ice sticks not only keep your drinks cold but also add a touch of glamour to your highball cocktails.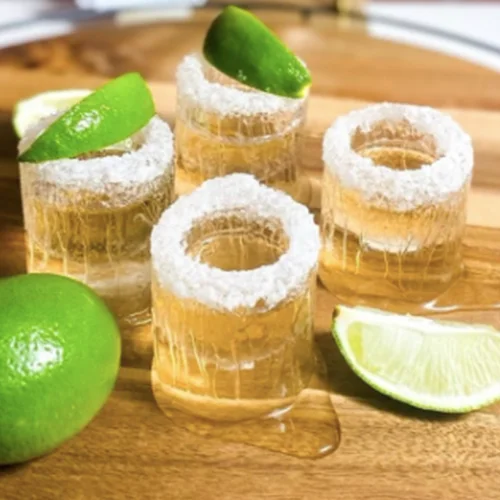 Shot glasses
Transform your cocktails into a visual and flavorful masterpiece with The Ice Butcher's Functional Cubes and Floral Ice. Each cube is meticulously crafted to not only chill your drink but to also infuse it with an essence of sophistication and elegance. Ideal for exclusive events and discerning cocktail enthusiasts, these cubes elevate every beverage into a unique experience. Explore our collection and enhance your cocktail artistry today.
At Ice Butcher, we have mastered the art of turning frozen water into captivating works of art. Our ice sculptures are more than mere decorations; they are the focal point of elegance and sophistication at your events. With over 25 years of experience, our globally recognized master ice sculptor and dedicated team design custom ice sculptures and large-scale installations that will leave your guests in awe.
Ice Bars:
Elevate your event with a stunning ice bar that adds a touch of luxury and uniqueness to your gatherings.
Ice Walls:
Create a captivating ambiance with our ice walls, a beautiful backdrop for any occasion.
Ice Carvings:
Whether it's a wedding, corporate event, or a special celebration, our ice carvings add a touch of elegance to every moment.
What
Our Customers

are Saying
Elevate Every Occasion with
Ice Butcher- Special Events

We Can Be A Part Of:

Weddings
Transform your wedding into a fairytale with our exquisite ice sculptures and premium cocktail ice.

Corporate Events
Impress clients and employees alike with our ice creations that add a touch of sophistication to your cocktails.

Parties
From birthday bashes to grand celebrations, our ice sculptures and premium cocktail ice elevate any festivity.

Bars & Restaurants
Enhance your establishment's reputation with our premium cocktail ice options that set you apart from the rest.